Community life in full swing in Trim
Community life @ CareChoice Trim is vibrant with regular visitors from the Meath community coming into the home.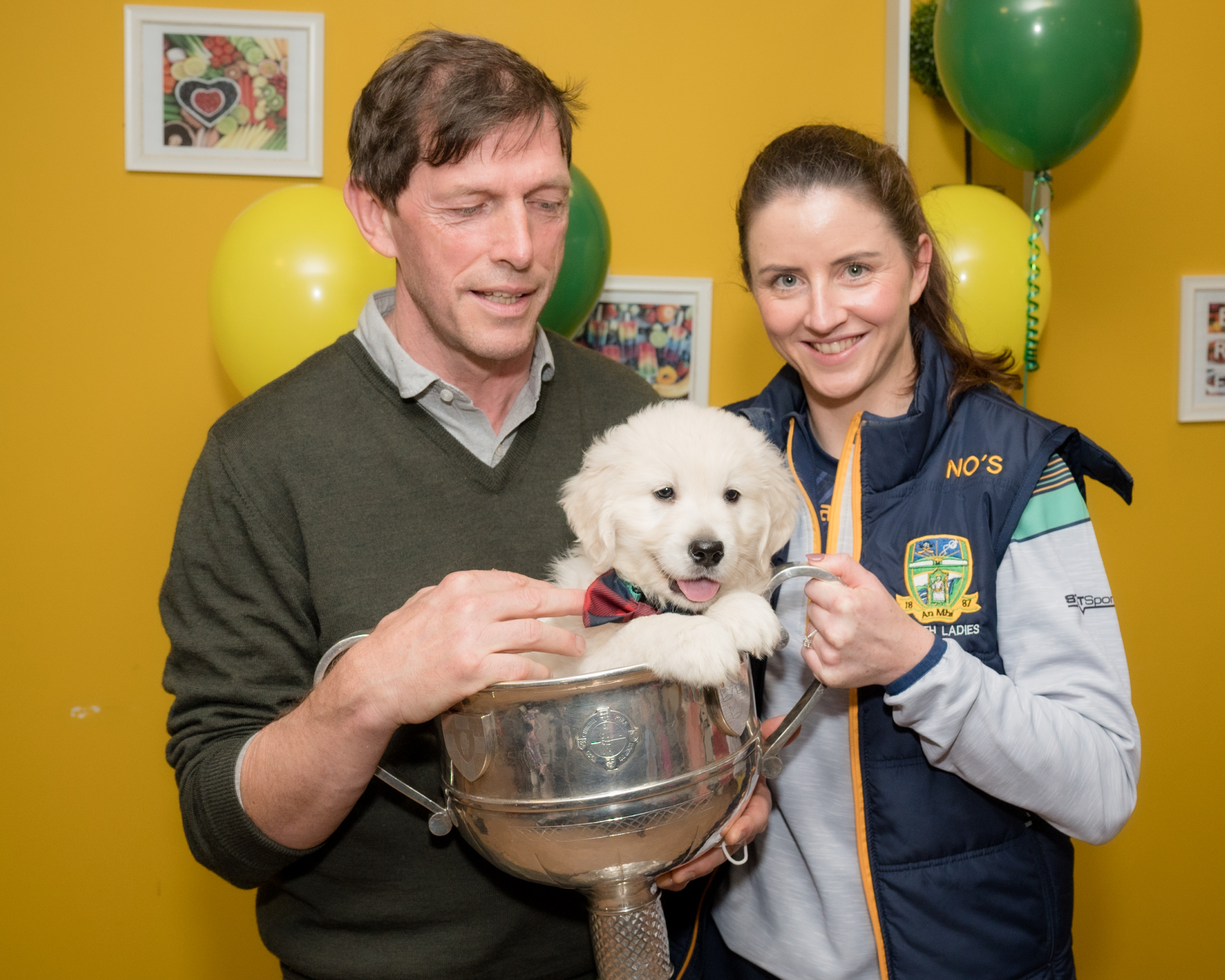 The CareChoice Trim Care Home were delighted to welcome Frank Foley and Niamh O'Sullivan member of the Female All Ireland Champion Meath Women's GAA Team to the home on the 11th November 2022. Niamh who was named player of the match brought along with her the Brendan Martin Trophy. The residents of the care home, many of whom are Meath supporters were over the moon excited to celebrate the win with a local hero.
It was an afternoon of excitement at the home with Sam the new nursing home pup also in attendance and making himself right at home in the Brendan Martin cup. The home in Trim has been an advocate for the benefits of having a pet for the residents for quite some time, with the adoption of Sam a hot topic during the Residents monthly meetings and finally for his arrival. it's a sign of the many bright things to come for the over 130 residents living at the facility.
Niamh is among the group of GAA players heading over to Africa on the 19th November, to participate in the charity initiative Plant the Planet Games. CareChoice are delighted to show their support by donating to the cause to help Niamh and her fellow GAA players in Africa.
The Home's Director of Nursing had this comment:
Our Residents here in CareChoice very much enjoy when the local community comes to them!!
Trim GAA have been very supportive of the home and making sure we are included in the club's achievements. Niamh O'Sullivan is a wonderful representative of women's sport and took the time to meet the Residents on her visit which was very kind too!